For me, college is about doing something—doing something big with the amazing resources you have at your fingertips. Think about it. After college (or grad school), when's the next time you'll be able to drive or walk for less than ten minutes, sit down, and chat face-to-face with world-renowned scholars, engineers, scientists, or business specialists? When's the next time you'll have hundreds of experienced people whose job it is to help you achieve your goals? When's the next time you'll have direct access to thousands of students, many of whom are the smartest and most engaged in the country?
Kind of depressing, I know.
When's the next time you'll have as many opportunities to do just about anything?  My guess is probably only a few lucky times in the future or never again.
Soooooooo…..I decided to take advantage of every opportunity that Villanova had to offer for the next three years. My first opportunity came when I stumbled upon the application for the Innovation, Creativity, and Entrepreneurship Certificate Program for Sophomores (ICE CaPS). I filled it out, got accepted, and went to the first event in September. We had Trevor Hayward from Evil Genius Beer Co. talk to us about building a business from the ground up and how he was incorporating social media into his marketing campaign. Trevor started working on his business as an undergrad, and after only a short time of operations, Evil Genius Beer Co. is a smashing success!
I left the first ICE CaPS event buzzing with excitement (no, it was not from the free samples that Trevor didn't give out. Gotcha!). Here was a guy who started developing a business while he was in college, and a couple years later, his company is a huge success. It was awesome to see how a bit of creativity and drive can shake up an industry that doesn't see a whole lot of innovation. To me, that was really encouraging, and I couldn't help but feel excited. And that's the most important thing that the ICE CaPS program has given me: excitement. Excitement and motivation to actually try to DO SOMETHING BIG.
I want to shake things up, be a source of creative disruption and innovation. I mean, who doesn't want to be that super smart college kid who finds the cure for a disease or develops the next big social media site? However, for many people the desire to do something with their time in college stays in the back of their mind and never really ventures far from its place of inception. But being a part of the ICE CaPS program has made me realize that most of us really are capable of something big.
Story time: Through one of the ICE CaPS events, I met a Villanova alum named Kara Barringer who has had 20+ years of experience in business development, especially inn the food industry. We have been working together for about 6 months, and she has helped me start a food truck in Colorado Springs that provides healthy meals and snacks designed for the demands of an athlete's body–they are high in protein, contain complex carbohydrates for energy, and are chalk full of antioxidants. Plus they're freshly made in minutes! We travel to sporting events and gyms across the city, and because the demand for our products is so large, we are in the process of acquiring another food truck. I have started to get requests to attend sports camps and competitions across the city, and several local investors have expressed their interest in my concept. One of them wants to expand my business to other states or possibly make it a franchise.
This was me.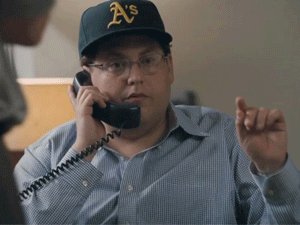 I met someone through the ICE CaPS program, made a connection, worked on an idea, took advantage of the Villanova network and its resources, and BAM! I was on my way!
Well, that didn't actually happen. I haven't met a Kara Barringer, but I have met several amazing people through this program. I'm still in contact with quite a few of them! And the great thing about it is that once I find myself in the position to start my food truck (or whatever business I decide to pursue), I know at least six Villanova entrepreneurs I can contact to help me out. I met them all through the ICE CaPS program. And that's how it all starts! It's how anything big starts.
Part of the story is true though (the part about making an important connection through the ICE CaPS program and working on an awesome idea): I met II Luscri (the director of the ICE CaPS program and the head of the ICE Center) and I've been working with him over the summer to enhance the ICE CaPS program. I plan to stay involved during these next two years, and I've already met several of the board members for the ICE Center, many of whom are successful entrepreneurs themselves (Villanova has an amazing network). My hope is that the ICE Center and its programs will become one of the largest sources of innovation and ground-breaking startups in the country. You know, like an East Coast Silicon Valley.
The ICE CaPS program is for those who would like the jump start to do something big, like starting a company. Or being part of a Villanova development team. Or engineering a new and innovative product for a certain market. Or developing a new Nike slogan: DO SOMETHING BIG.
Want to learn more about ICE CaPS? Visit the website at villanovaice.com/icecaps.html.